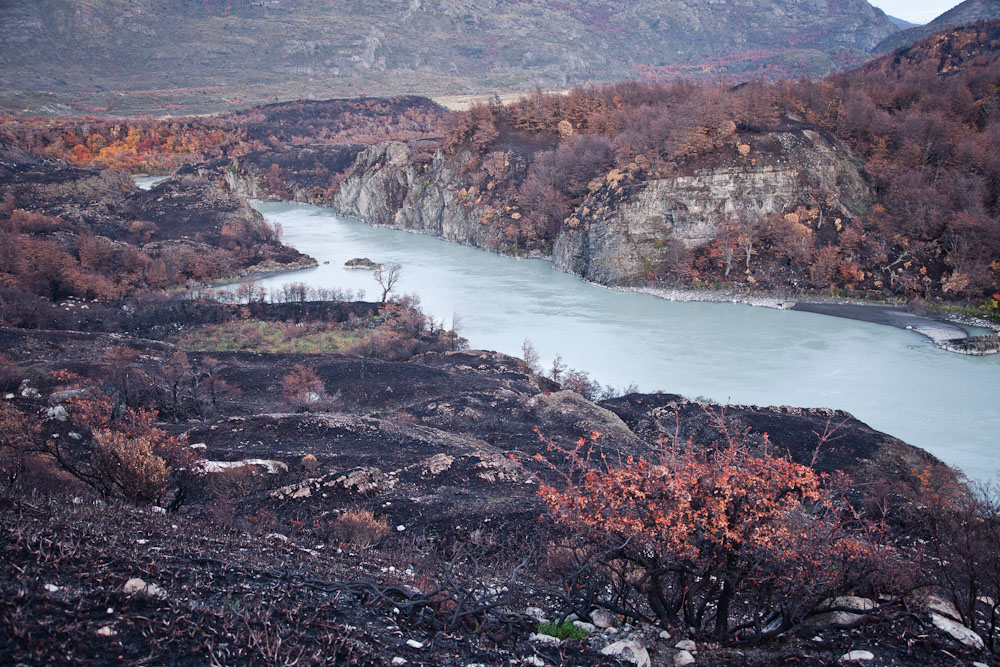 It has been such an amazing trip so far that for a split second I forgot the initial reason for being here. After traveling an hour and half in the dark, and upon entering the park, first daylight revealed the scars and tremendous damages of this destructive and unnecessary fire earlier this year. My heart became heavy. It was sobering, I wanted to spend time in the ashes, but our production had to catch a boat to Glacier Grey for the stand up paddling portion of the trip. These images were shot during a 12 min stop on the side of the road, a place that prior to the fire there was no way to see the 'Torres' / Horns because of the height of the vegetation.

I previously wrote about this fire that blazed through Torres del Paine National Park in the beginning of the year, which burned more than 42,500 acres, effecting grasslands and native forests. Eduardo Katz, CONAF protected areas manager, is hopeful that the grasslands will soon flourish again, but said " … the outlook for the native forest destroyed in the present fire is much gloomier. For the lenga and ñirre trees complete recovery could take at least 80 years." The last fire in Torres del Paine broke out in 2005, and the grasslands recovered in less than a year.
Reforestemos Patagonia, is the largest native-species reforestation campaign ever in Chile's history. It proposes reforesting 247 acres per year, at 800 trees per acre, and an estimated 200,000 trees planted per year over a span of 5 years. Next week will mark the beginning of the reforestation efforts, with a goal of planting 20,000 trees.
The rehabilitation and future of Torres del Paine relies heavily on the international community. We're not that far removed, there are lots of ways to help. Reforestemos Patagonia aims to plant one million trees. For $4, you can plant your own tree in Patagonia to help restore the balance (not to mention you'll receive a certificate of reforestation, and know the exact coordinates of your tree which can be seen through google maps). To donate or read more please visit: http://www.reforestemospatagonia.cl/index.php?lang=en