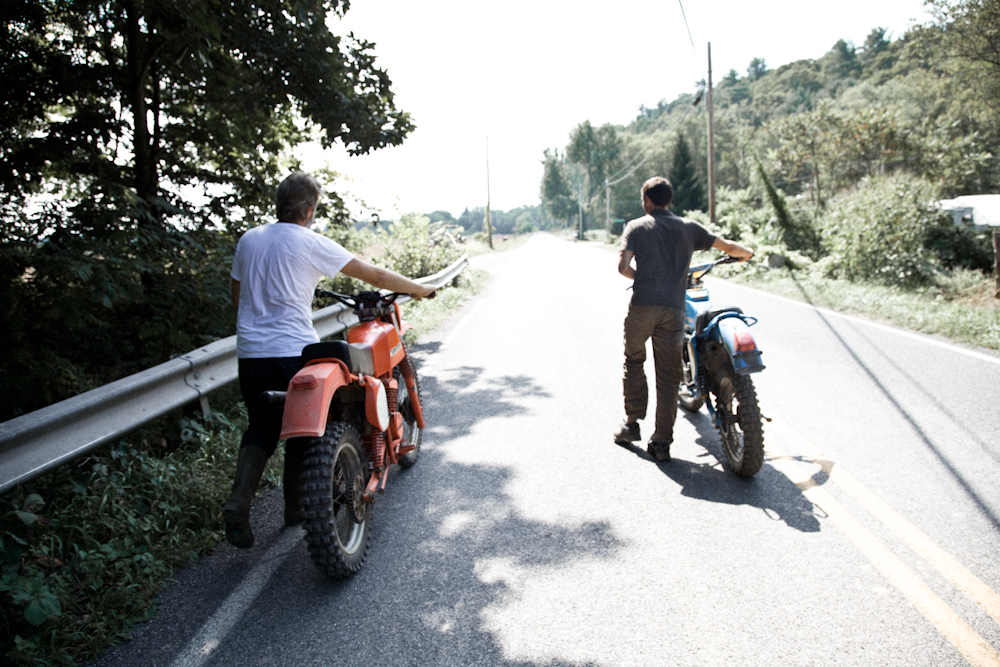 Last weekend while visiting my friend Edo, he gave me a quick taste of vintage motocross.
Part of his collection are a 1979 Bultaco Frontera Mk11 250 and a 1978 Can Am Qualifier 370.

The bikes are in exceptional condition and the two stroke engines give the riding that extra vintage flair. Raw, real, just my thing. Riding through the open fields and meadow there was an air of 'On Any Sunday'.
Can't wait to be back for the autumn session !
Photographs courtesy of Maddalena Gracis.