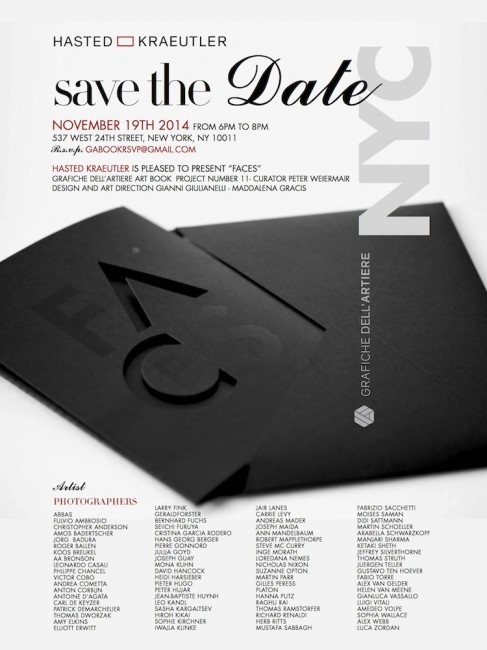 Come and check out the opening of 'FACES' Art Book Project #11, this Wednesday Nov. 19th from 6PM to 8PM at the Hasted Kraeutler gallery. 537 W 24th Street, New York, NY 10011.
This exceptionally printed art book is a contemporary selection of portrait photography published by Grafiche Dell'Artiere, Curated by Peter Weiermair, Design and Art Direction by Maddalena Gracis and Gianni Giulianelli.
I feel honored to have one of my portraits in this project which includes so many remarkable artists and photographers. Hope you can make it this Wednesday, judging by the fantastic reception it had in Paris two weeks ago, its an exceptional possibility to see something unique!