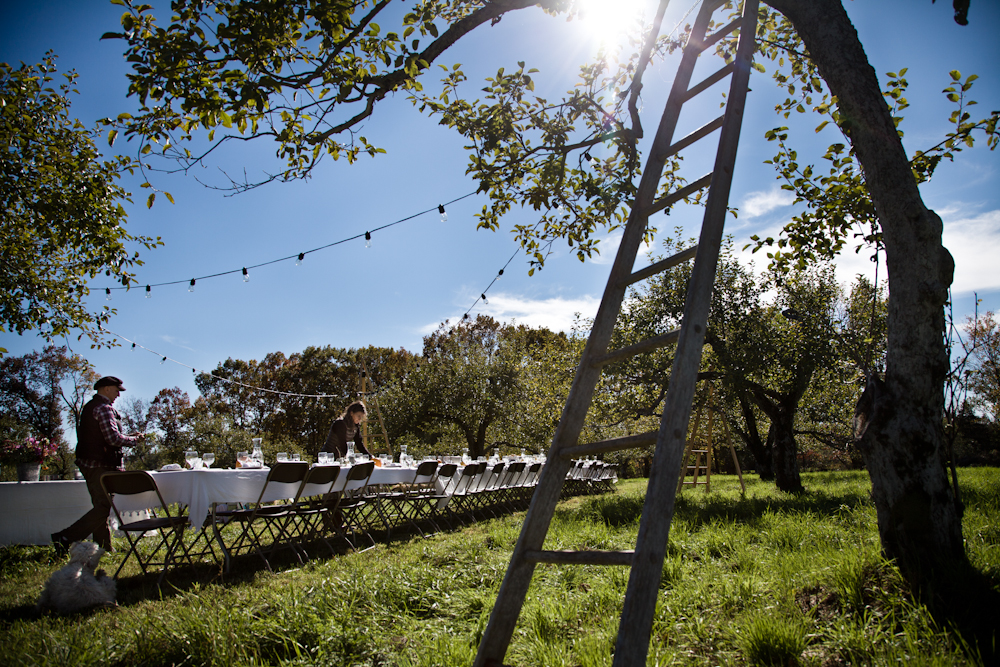 Out of the friendship between two famiies, the Chizzola's, owners of the Westwind Orchard, an organic apple orchard and farm in Accord, NY and the Nanni's, owners of Celestino a seafood restaurant in Bedstuy, Brooklyn, NY, with their love for organic produce, the care for the earth and their creativity in the kitchen this years harvest celebration set in-between the apple trees was born.

The attention to detail and taste is exceptional and nature set the tone during the day to night transition with a beautiful display of light and temperature changes. There is something unmatchable to sitting outside under the open sky surrounded by dear friends and family and their uncountable kids of all ages, it warms the soul.
We all agreed, we will do this more often.