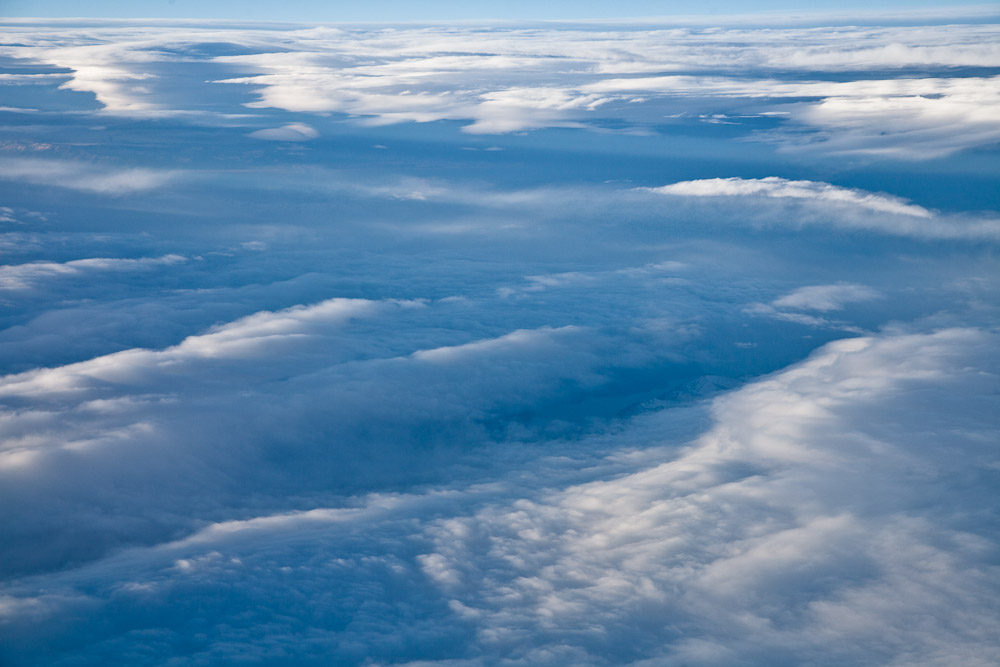 As I am strapped into the airplane seat looking out of the window loosing myself in the ocean of clouds, I let the trip pass by again in my memory. I am moved, profoundly touched, somehow filled up with pure joy. Nature does that to me and I love it.
I so very much appreciate everybody who has partaken in this adventure trip. Big Thank You to the tourism board of the Puerto Natales area, the Chilean government and everybody who has volunteered their time to be part of this trip in front and behind the camera. All you guys were amazing. Thank you.
The images I shot will be published over time in different magazines and advertising campaigns worldwide and I am looking forward to sharing them with you all once released.

Looking down I see more glaciers and lakes filled with icebergs and I am imagining to be among them. Wow, what a sight … and then it hits me, wow, those icebergs are huge … even from this distance … the size of small city blocks …