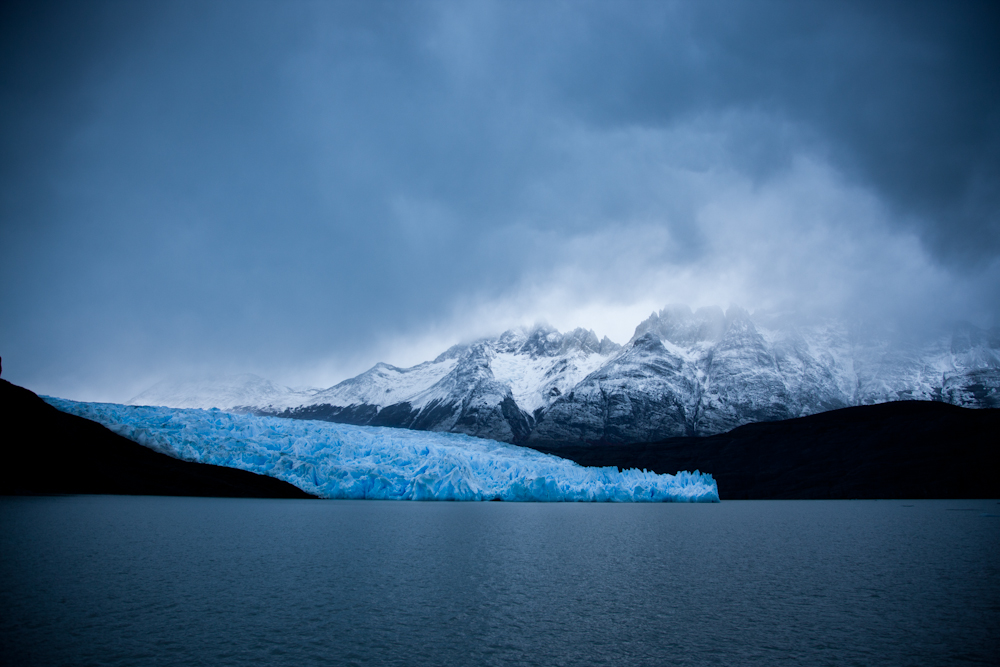 Second day at the glacier and our mission is to explore the Western side. It's a rainy, somewhat chilly morning and the 1 1/2 hour approach paddle alone promises to make the day more of a challenging adventure.

For starters, the hot water certainly helps to take the edge off of a wet, ice cold wetsuit…
Coming up around the 'Big Rock Island', the sheer presence of the glacier and its size is just impressive.
The forces of Nature can be humbling with a lake temperature of 0.5 degrees Celsius / 32.9 Fahrenheit. Gusty winds mixed in with rain and sleet. The camera gear is partially wet and my fingers start getting numb, but our excitement and curiosity keeps us all pushing closer to the glacier, with the occasional amazing window of sparkling sunlight.
Touching the ice is like reaching into another world, somehow there is an energy, it's hard to describe.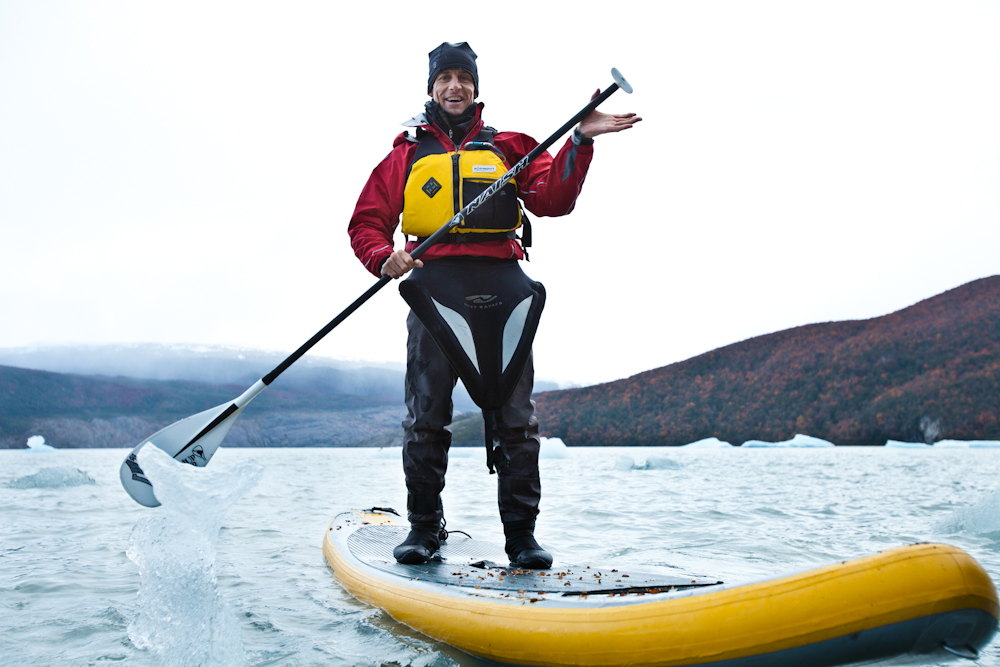 It is the last day of the trip here in Southern Patagonia, hard to believe all the adventures we had … I even got to do a short paddle this morning … what an amazing trip.